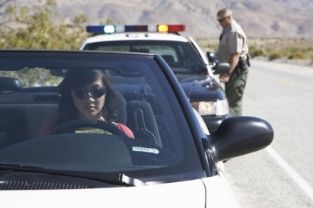 In many instances where you see someone suddenly swerve while driving a car, chances are they were texting while driving. While the driver of a car is texting, they are known to experienced reduced reaction time and, as studies have shown, face an increased risk of car accidents. As a result, many states—including Ohio—have put laws into place to prohibit texting while driving. Driving while distracted now poses a legal risk to those behind the wheel.
About O.R.C. 4511.204 — Texting While Driving
In effect throughout Ohio since 2012, texting while driving is a relatively new law with serious implications. This law affects adult drivers as well as minors, but with different penalties depending on the driver's age. If you have been found guilty of driving behind the wheel, you will up to $150 in fines. For adults, additional consequences include a minor misdemeanor charge; for teens, a 60-day suspension of their driver license.
The following may also affect your case:
Minors can be pulled over for the offense, as driving while texting is a primary offense for minors.
Adults cannot be pulled for texting, as the offense is only secondary for who are age 18 or older.
Subsequent offenses can lead to steeper fines and penalties.
Because a texting and driving offense is the last thing you want on your record, you should wait to send and receive texts until your car is safely off the road—or, if facing a charge, secure a criminal defense lawyer. Except in cases of emergency, you should always wait to engage in distracted behavior while driving, for your sake as well as others'.
Can I make phone calls while driving?
When considering this traffic violation, you should not confuse texting with using your phone. Only texting has been prohibited while using a vehicle in Ohio—unless you are a minor. Under O.R.C. 4511.205, all drivers under 18 years of age are prohibited from using any electronic device while driving. With the exception of a hands-free GPS and emergency calls, young drivers should avoid using electronics in their car at all costs.
Have more questions? Contact an experienced lawyer!
If you would like more information concerning texting while driving, The Meranda Law Firm, LTD is ready to help! Our criminal lawyers have represented residents of Columbus against a broad range of criminal charges, resulting in outstanding recognition among our clients and throughout the legal community. We are ready to work with you and provide the personalized representation you deserve.
Ready to get started? We offer initial consultations free of charge so you can explore your legal options before deciding to work with us. Call today to speak with an experienced member of our legal team!