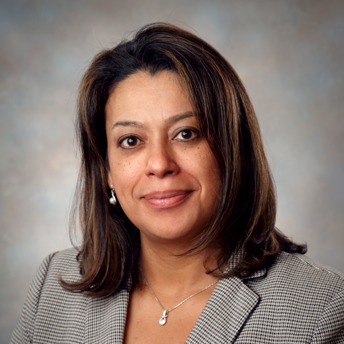 Rossia C. Meranda Attorney
Prior to opening The Meranda Law Firm LTD with my Husband, Zachuary Meranda, I received extensive experience with an outstanding government agency and extremely reputable private law firm. At the Washtenaw County Public Defender's Office, I represented and counseled numerous indigent defendants accused of criminal offenses. I gained a respect for the endless frustration and constant anxiety that individuals charged with a criminal offense must endure as they navigate through our criminal justice system.
To balance this experience, I also worked for the City of Circleville as an Assistant Prosecutor. As a prosecutor, I got a well-rounded understanding of the criminal system and what it takes to be an effective advocate for my clients now.
With aspirations of expanding my legal career, I also worked with Crabb, Brown, and James, LLP. In this civil firm, I gained experience through extensive involvement in complex litigation. Drafting complex motions and assisting top level attorneys in all aspects of trial preparation, I received incomparable knowledge of the most difficult cases to handle.
After working in a large firm environment, I began working for a smaller firm, Seimer & Associates, to have a more hands-on approach with clients. Here, I found my true calling, as I handled the entire Juvenile and Domestic caseload for the firm. While working with struggling families and troublesome children, my passion for developing in this area to better assist these individuals grew. It is this particular area of law that I focus on in our firm today.
Now that I started The Meranda Law Firm LTD with my husband, I can devote 100% of my time to each and every one of my clients. It is the focus on our clients and the personal interest we take in the outcome of all our clients' cases that separates our firm from the rest.
Contact us to receive your free initial consultation
Hear From Our Happy Clients
Reviews & Testimonials
At The Meranda Law Firm LTD, your satisfaction is our priority! See for yourself what our clients have to say about working with us.
"As stress free as it can be"

A criminal case can be very stressful. The Meranda Law Firm can help you with this process. Zack is there to make sure that you get the best personal one on one help you can get. So you don't get pushed around in the system. Takes all the worry out of your case. Very down to earth guy. Easy to talk too. Without Zack I don't know where I would be right now. Thanks Zack; can't tell you how much I appreciate the help you gave me. If you are looking for a lawyer that can take the stress out of your case Zack is your guy

- Jeff w

"Great Representation"

There are three reasons I recommend Zachuary Meranda if you are arrested for DUI. First off, he is a straight shooter. Never did he sugar coat my situation. Second, he handled everything while keeping me informed and walked me through everything as it progressed. Third, he got me the result- NO DUI!!! Thanks Zak!

- Shane Dolen

"Excellent job!"

We are very appreciative of the efforts put forth by Zach Meranda. The outcome was positive and he made us feel secure in an out of control situation. Felt glad to have him defending us and having his common sense approach to our case. We would recommend his services to anyone in need.

- Anonymous

"I Highly Recommend The Meranda Law Firm"

I couldn't have asked for a better attorney. I've had other attorneys and Zach is the only one that actually knew my case and put a lot of time and effort into making sure the outcome was good, which it definitely was. I really think he is one of the best attorneys & I highly recommend him to anyone that needs legal help.

- Payton R

"Great work!!"

Zach Meranda was a real attorney with a no bull shit strategy!!! But he won my criminal case even when the odds were against me and I thank him and his associates!!

- Pfeifer

"Great Job"

Zach did a great job representing me. He worked hard to take care of me in my case. If I ever need a lawyer again, I'll definitely give him a call first.

- Rod

"Great Attorney"

Zach is a great attorney. He has represented me twice and both times I got positive results. If you need an attorney call The Meranda Law Firm, he's the best.

- Frances Benson

"An Attorney That Will Give You His All!"

Zach is incredibly professional and will work as hard as he can for you, no matter how big or small your case is. He shows genuine concern and interest in his client and the situation. He is straight forward and honest. Zach was the third attorney on my case and the only one that actually took the time to become familiar with my case. He was not intimidated as my previous attorneys were and his competency resulted in my case ending in a very satisfying outcome.

- Rylan Burrie