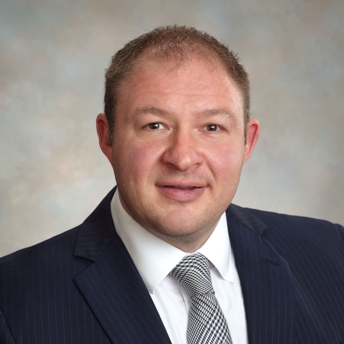 Zachuary T. Meranda Attorney
Bilingual Criminal Defense Attorney in Columbus, OH
I was born in Cincinnati, Ohio. I began my legal career at the Washtenaw County Public Defender's Office. My passion for Criminal Defense grew with each moment as I witnessed a system that left me as the last line of defense. This is a responsibility that I take very seriously. My time as a Public Defender allowed me to gain experience essential to the practice of Criminal Law.
My career path then took me to Crabbe, Brown & James, LLP, in downtown Columbus, Ohio. This experience required extensive research and writing on complex legal issues. At Crabbe, Brown & James, LLP, I honed two very important legal skills. First, this position polished my writing skills to ensure that I mastered one of the single most valuable skills an attorney possesses: the ability to write persuasively. Secondly, I learned that in order to be a successful attorney you need to pay close attention to detail. Mastering this skill has enabled me to reach winning verdicts for my clients.
In pursuit to gain as much experience and legal knowledge as possible early in my career, I began working for Scotts Miracle-Gro Company as a contract lawyer. At Scotts, I assisted in all facets of Federal EPA investigations and audits of pesticide products manufactured and sold by an $8 billion dollar consumer products company. I was directly involved in reviewing and analyzing information related to pesticide registration.
After longing to have more personal relationships with clients, I decided to start The Meranda Law Firm LTD. The two biggest areas of law that I thought directly impacted people's lives were Criminal Defense and Domestic Relations. Therefore, I began a firm dedicated to zealous representation in these two areas of law. Now, with two other passionate attorneys working at my firm, clients can rest assured that their legal concern is handled by lawyers committed to getting what the clients want. I have also been selected to the Ohio & Kentucky Super Lawyers® Rising Stars ℠ list for 2014-2016. The Meranda Law Firm LTD is always available for our clients 24/7.
---
Admitted:
2008, Ohio
2009, U.S. District Court, Southern District of Ohio
Law School
College
Memberships
Languages
Learn more about Attorney Meranda by contacting us today!
Hear From Our Happy Clients
Reviews & Testimonials
At The Meranda Law Firm LTD, your satisfaction is our priority! See for yourself what our clients have to say about working with us.
"As stress free as it can be"

A criminal case can be very stressful. The Meranda Law Firm can help you with this process. Zack is there to make sure that you get the best personal one on one help you can get. So you don't get pushed around in the system. Takes all the worry out of your case. Very down to earth guy. Easy to talk too. Without Zack I don't know where I would be right now. Thanks Zack; can't tell you how much I appreciate the help you gave me. If you are looking for a lawyer that can take the stress out of your case Zack is your guy

- Jeff w

"Great Representation"

There are three reasons I recommend Zachuary Meranda if you are arrested for DUI. First off, he is a straight shooter. Never did he sugar coat my situation. Second, he handled everything while keeping me informed and walked me through everything as it progressed. Third, he got me the result- NO DUI!!! Thanks Zak!

- Shane Dolen

"Excellent job!"

We are very appreciative of the efforts put forth by Zach Meranda. The outcome was positive and he made us feel secure in an out of control situation. Felt glad to have him defending us and having his common sense approach to our case. We would recommend his services to anyone in need.

- Anonymous

"I Highly Recommend The Meranda Law Firm"

I couldn't have asked for a better attorney. I've had other attorneys and Zach is the only one that actually knew my case and put a lot of time and effort into making sure the outcome was good, which it definitely was. I really think he is one of the best attorneys & I highly recommend him to anyone that needs legal help.

- Payton R

"Great work!!"

Zach Meranda was a real attorney with a no bull shit strategy!!! But he won my criminal case even when the odds were against me and I thank him and his associates!!

- Pfeifer

"Great Job"

Zach did a great job representing me. He worked hard to take care of me in my case. If I ever need a lawyer again, I'll definitely give him a call first.

- Rod

"Great Attorney"

Zach is a great attorney. He has represented me twice and both times I got positive results. If you need an attorney call The Meranda Law Firm, he's the best.

- Frances Benson

"An Attorney That Will Give You His All!"

Zach is incredibly professional and will work as hard as he can for you, no matter how big or small your case is. He shows genuine concern and interest in his client and the situation. He is straight forward and honest. Zach was the third attorney on my case and the only one that actually took the time to become familiar with my case. He was not intimidated as my previous attorneys were and his competency resulted in my case ending in a very satisfying outcome.

- Rylan Burrie